Helping Healthcare Workers Every Day: Angelo Untalan
May 17, 2022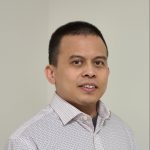 Thinking about joining a healthcare staffing agency but unsure how you will get shifts? Carecor proudly serves over 90 healthcare facilities Ontario, Nova Scotia and Prince Edward Island where your opportunities are endless.
We asked some of our staffing coordinators to share what its like behind the scenes. Angelo Untalan shares his insights about teamwork and how he builds strong relationships with our healthcare workers every day.
Q: Did you have a background in healthcare before you started with Carecor?
A: I had just graduated from a medical office admin course and was working for a clinic. The coordinator at my school sent me an email saying, Angelo, I know you're working, but are you interested in working for Carecor? I read about Carecor and discovered that it's been in business for 35 years. I liked that the company was so well established.
Q: Why do you enjoy being a healthcare staffing coordinator?
A: Every time a facility calls us, the first thing that comes into my mind is that somebody needs help, whether it's a patient needing a caregiver or a health care worker needing shifts. We need to fill those gaps and help them. That's what it's about for me.
We're all eager to help others and the staffing coordinators talk to each other and email. The first thing I do every day is oversee everything. What are their needs? Where are the places that need to be filled up? And are they immediate needs or can they wait a bit? And if there's something that needs clarifying, I'll call another staffing coordinator. Sometimes another worker will send me an email asking me to follow up with something, and I'll do that. We work it out. If a worker's shift has been cancelled for some reason, we try to call other facilities so they'll still get that shift.
Q: Why is your job important to the Carecor healthcare workers?
A: Scheduling the shifts is really vital — getting them the shifts they want and knowing how to do that effectively. You have to understand who they are and what their needs are. If they worked the night before, you can't call them for that day because they're probably sleeping and you want them to have at least eight hours of rest before they're booked again. So, if a facility calls and needs a worker for that day, I might have to tell them I'm sorry, but they haven't had enough sleep! You have to have a full picture of things, not only what's happening that day.
Q: Do you feel like you're building relationships with the healthcare workers?
A: Yes. Sometimes a PSW won't be available in a certain week, and you just move them to other shifts. That creates a rapport with the workers. Sometimes a worker will call and ask for me because we've built up trust. It's nice and it builds confidence, knowing that I'm helping them.
Q: Is there a staffing situation with a caregiver that you're especially proud of, a story you could share?
A: There was one worker who had her shift cancelled 45 minutes before her shift, which is kind of late to get another one. But then a hospital called saying they needed somebody last minute, so I called the worker and got her the shift. She needed that shift and I had to scramble, but I was happy that she still had work for that day. They need to work and we help them do that.
Q: When did you come home from work bursting with stories and feeling enthusiastic and excited? What was it about?
A: Mostly it's when I'm scrambling to fill a last-minute request. Maybe a facility calls us saying that one of their staff has called in sick and they really need someone now. Sometimes a worker will call saying us to say they can't come in because their childcare fell through. I like knowing that I'm giving one hundred
percent to answer all their needs. It's very fulfilling because we're not only helping the workers, but we're helping the units, too.
Q: What does your best day at work look like for you?
A: Well, not every day is a best day. I have good days and bad days, and of course, staffing is very stressful. But every night before I go to sleep I think, what did I do well today and what could I have done better? I think about how I'll do something differently tomorrow. So, it's stressful sometimes, but you have to figure out how to absorb it and make things better. I like the energy of the job, helping people all the time. That's a best day.
---
Share This News