Helping Healthcare Workers Every Day: Tracy Scott
May 17, 2022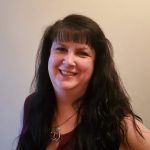 Thinking about joining a healthcare staffing agency but unsure how you will get shifts? Carecor proudly serves over 90 healthcare facilities Ontario, Nova Scotia and Prince Edward Island where your opportunities are endless.
We asked some of our staffing coordinators to share what its like behind the scenes. Tracy Scott shares her insights about teamwork and how she builds strong relationships with our healthcare workers every day.
Q: How long have you been working for Carecor?  
A: It'll be two years next November. 
Q: Did you have a background in healthcare before you started with Carecor?  
A: I started in retail and worked in the industry for 35 years. Someone I worked with mentioned this type of job to me and I wanted a change, so I jumped ship and joined Carecor.  
Q: Why do you enjoy being a healthcare staffing coordinator?   
A: I just love it. I love the connection I have with the health care workers and being able to help them with their needs.  
Q: Why is your job important to the Carecor healthcare workers? 
A: it's a source of income for them so they can provide for their families. It's important that we get them the shifts they need because a lot of the workers will call us and ask if we can please send them back to this or that unit or facility because they really like the patient. Sometimes the facility will call and ask if we can send them a particular worker because they're really good. You get to know their skills, so you can book them on the most appropriate shifts. We'll get a request from a children's hospital, but we can't send just anybody there, so we get to know who will be good at handling the little ones. Other workers are better with the older patients.  
Having lived in Ottawa for most of my life, I know how long it would take for the health care workers to get to places by bus if they don't have a car; I know the transit system really well, and that helps when I'm working with the other staffing coordinator. And the communication between us is actually really good. We're always on the phone and emailing each other, and that helps us when it comes to getting the shifts that the healthcare workers want. 
Q: Do you feel like you're building relationships with the healthcare workers?  
A: Absolutely. We have such great connections with each other. And the other day, someone said, 'You know, you're doing a really good job and we like working with you because you're always so upbeat.' And things like that make a difference when it comes to building relationships and trust.  
Q: Is there a staffing situation with a caregiver that you're especially proud of, a story you could share?  
A: I have so many stories that it's hard to pinpoint just one. We get to know the healthcare workers pretty well, and there was one who was having a really hard time. She called me in tears, and I managed to get her to calm down and figure out what her situation was and how I could help. And I did, and now we've built up a lot of trust. When it comes to our staff, they call and you treat them more like a friend than a co-worker.  
Q: When did you come home from work bursting with stories and feeling enthusiastic and excited? What was it about? 
A: I remember things like people calling just to tell us how much they appreciate our work, and that means so much. You build these connections with the workers and get to know their lives and their families a little bit too. I mean, I started in November and at Christmas, my manager showed up at my door with a Christmas gift. It was so unexpected, and I was just so touched. It's a company that genuinely cares about their staff.  
When people ask what I do, I tell them I work in health care and schedule staff with the hospitals and long-term care homes in and around Ottawa — and that I love my job and the company I work for. Everybody is so good, and I have nothing but good things to say about the company. 
Q: What does your best day at work look like for you? 
A: My work is like a string of best days, not just one. Some days you have more to do than others, but at the end of the day, as long as you can get people what they need, that's a great day. Helping them out is a truly great day. And the connections I have with everybody are really strong, and if I have questions or I need anything, management's always there to help. It's so collaborative, a real team effort even though we do work independently. You know, with some jobs, you might think, I don't feel like going in today, but I don't ever feel like that. I love my job.  
---
Share This News