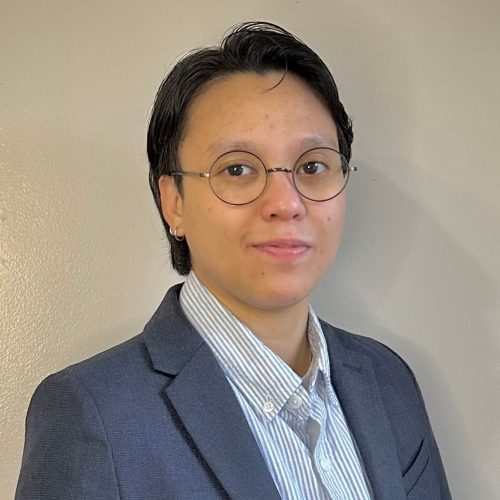 Ali Gutierrez
Human Resources Assistant
Ali holds a bachelor's degree in hotel and restaurant management as well as a diploma in law enforcement foundations. Working both in the hospitality and security industry, she has gained a lot of experience with vast exposure to client care relations. Ali briefly worked for Carecor in 2019 and was re-hired in November 2022 as a staffing coordinator after working in Nunavut.
Ali understands the importance of working for a company like Carecor which values diversity and inclusivity that would fundamentally impact and contribute to the staff to perform their duties effectively and efficiently, free of any prejudice.
As a human resources assistant, Ali oversees onboarding, assisting in the day-to-day HR functions and duties as well as ensuring that all staff credentials are up to date and complete.  Ali's role greatly aligns with her passion for helping other people expand their work experience as well as helping them grow and thrive in their chosen fields.