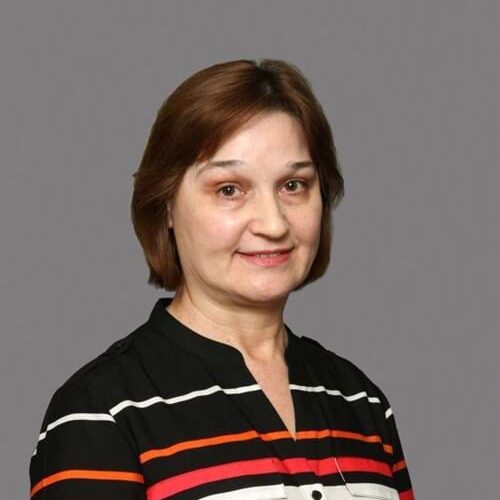 Carmen Cioaca
Payroll and Accounting Supervisor
As Carecor's payroll administrator for over 10 years, she still goes through all the payroll data and checks her files multiple times, ensuring there are absolutely zero errors. Some might call it meticulous; she is a self-professed "numbers freak." But Carmen does this not only because she loves her job, but because she has a deep respect for the staff who dedicate their lives to helping others every day.
There is no doubt she is an expert at finance and a natural in math. But Carmen says her position is not just about the numbers – it's about "translating the numbers to life." When she talks about implementing new software and setting complex codes into the payroll system, you could see her eyes light up as the numbers formulate in her mind. You'd also be surprised to know just how much she interacts with field staff.
Carmen's patience and supportive nature allows her to help employees decipher the meaning of all these numbers, like a teacher to her students. She takes initiative by reaching out to staff if there are any revisions needed and earns their trust that way. Carmen recognizes that employees are our greatest asset and she takes the time to show them appreciation for their services.