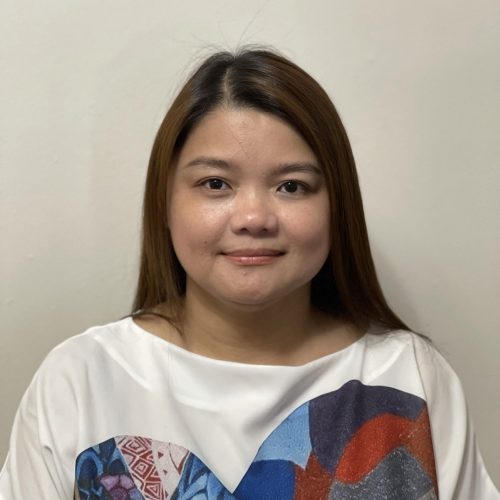 Rosalyn Enrique
Healthcare Staff Supervisor
Rosalyn has been with the company since 2015, started as a staffing coordinator and was promoted to staffing supervisor position after a year. She is an Internationally Educated Nurse (IEN) who never gave up on her dream of becoming a nurse in Canada. She has more than 9 years of experience as a nurse in the Philippines and in South East Asia. She completed the Academic Pathway for Internationally Educated Nurses at George Brown College while working full time at Carecor.
Rosalyn thrives on helping others and going above and beyond with every task as a healthcare staff supervisor. She is enthusiastic about growing and gaining new skills on her role and values learning from others. Her role includes facilitation of orientation of staff, identifying their education needs and providing on-site supervision. She maintains communication between the staff and coordinates with facilities to resolve any grievances or concerns – all while supporting the values and mission of Carecor in providing excellent healthcare services.
Her motivation and what keeps her going both as a working mother and a nurse, is knowing that she is greater than her circumstances. She believes that it does not matter how slowly you go as long as you do not stop until you reach your goals.